Welcome to Class: The Ancient Table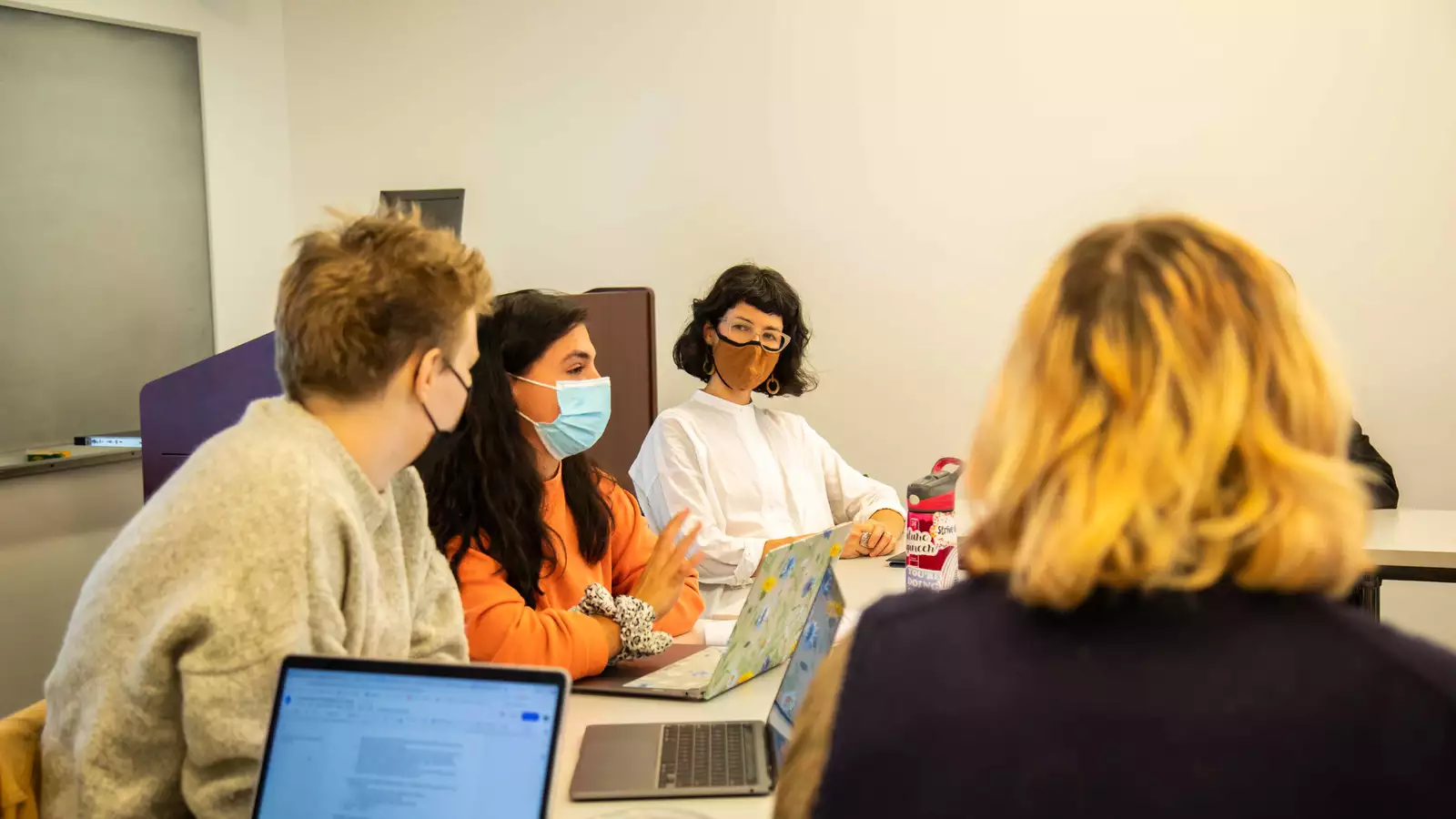 As an anthropological archeologist, term assistant anthropology professor Camilla Sturm interprets her work in archeology through historical storytelling. Sturm's research includes craft production, sociopolitical economies in China and Mongolia, and social learning, with an emphasis on how people have learned and circulated knowledge of specialized skills. In her course The Ancient Table: The Archeology of Cooking and Cuisine, students learn about food and cooking as social, community-based acts by exploring different historical recipes and techniques. 
Sturm's course offers an archeological approach to how creating, consuming, and producing food impacts the development of societies. Through that lens, students learn about food as social power and how people have created social networks, wealth, and more from food in the past. "The course focuses not just on cooking but on the ways that people cook together, share food together, and eat in a group," Sturm said. "That's because food is not just about the stuff you eat, it's about who you share it with and the context that you're consuming it in." 
With this course, Sturm hopes to help students understand that food is a source of power that can shape identity and create difference — by examining, for example, how social experiences, such as gender roles and issues of authenticity, influence our experiences with food. Students also have the opportunity to study some of the earliest recorded historical practices relating to food by re-creating ancient recipes at home. 
"Engaging with those practices brings the past to life," said Sturm.
To learn more about Sturm's course The Ancient Table: The Archeology of Cooking and Cuisine, watch the video above. 
– SOLBY LIM '22