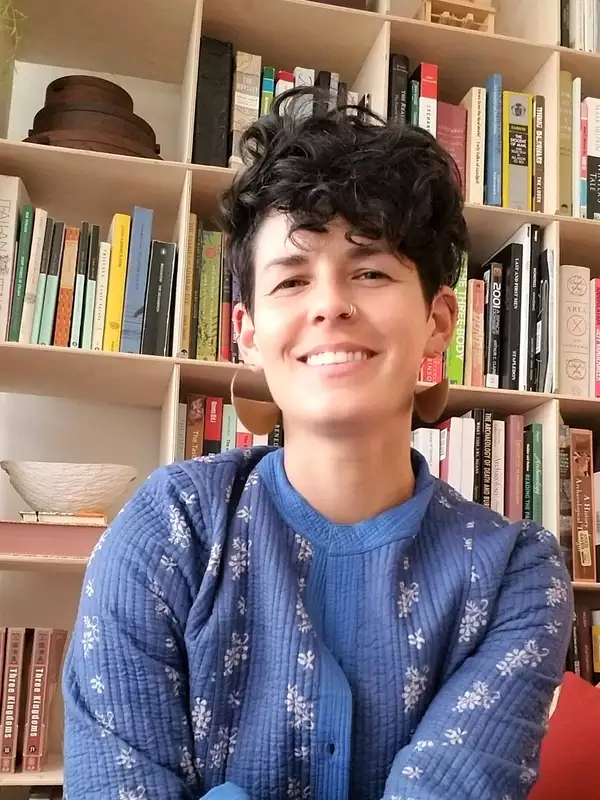 Camilla Sturm
Term Assistant Professor
Department
Office
Thursdays: 1:30pm - 3:30pm (Students should make an appointment through calendly: https://calendly.com/profsturm/office-hours)
Contact
I am an anthropological archaeologist with interests in craft production, political economies, social learning, and identity. My research combines traditional archaeological field practices with geochemical and experimental analyses, and is primarily focused on the production, exchange, and use of pottery in China and Mongolia. 
My work focuses on three interconnected aspects of craft economies: how people learn and share the specialized knowledge of their crafts, how decisions at grassroots and at institutional levels shape economic networks, and how resilient these networks are to social, political, and environmental changes. I am currently exploring these themes through two projects. The first project is based in central China, where I am investigating the political economy of China's earliest state - the Shang (c. 1600 - 1050 BCE) - from the perspective of a tiny, far-flung village whose residents were specialized potters who made ceramic vessels at a scale that far exceeded local needs. The second project is based in northern Mongolia, where I'm studying how changing forms of mobility (from hunting and gathering to herding, c. 2000 - 1000 BCE) and attendant shifts in use of the landscape shaped technological choices in pottery production. 
I am also deeply interested in the practice of archaeology as an act of storytelling, and in the social lives of the narratives we tell. How do certain tellings about the past become fundamental truths, while other, equally viable tellings are perceived as fringe theories? When and why do theoretical paradigms in archaeology change?
Education
Ph.D. - University of Pittsburgh
A.B. - Vassar College
Publications
In press - Campbell, Roderick, Yitzchak Jaffe, Christopher Kim, Camilla Sturm, and Li Jaang. (n.d.). Chinese Bronze Age political economies: A complex polity provisioning approach. Journal of Archaeological Research.
In prep - Sturm, Camilla and Li Dongdong. Making and remaking walled towns in ancient China: Results of the Taojiahu-Xiaocheng regional settlement survey. Submitted to Journal of Field Archaeology.
Li, Dongdong, Camilla Sturm, and Qifang Xiang. (2019). 区域系统调查视角下的大洪山东南麓陶家湖-笑城城址聚落形态观察 (Observations on the settlement patterns of the Taojiahu and Xiaocheng walled towns from the perspective of systematic regional survey). 中央民族大学学报(哲学社会科学版): 2019(6).
Sturm, Camilla, Julia K. Clark, and Loukas Barton. (2016). The logic of ceramic technology in marginal environments: Implications for mobile life. American Antiquity 81(4): 645-663.