Barnard's 2022 Archaeology Field Program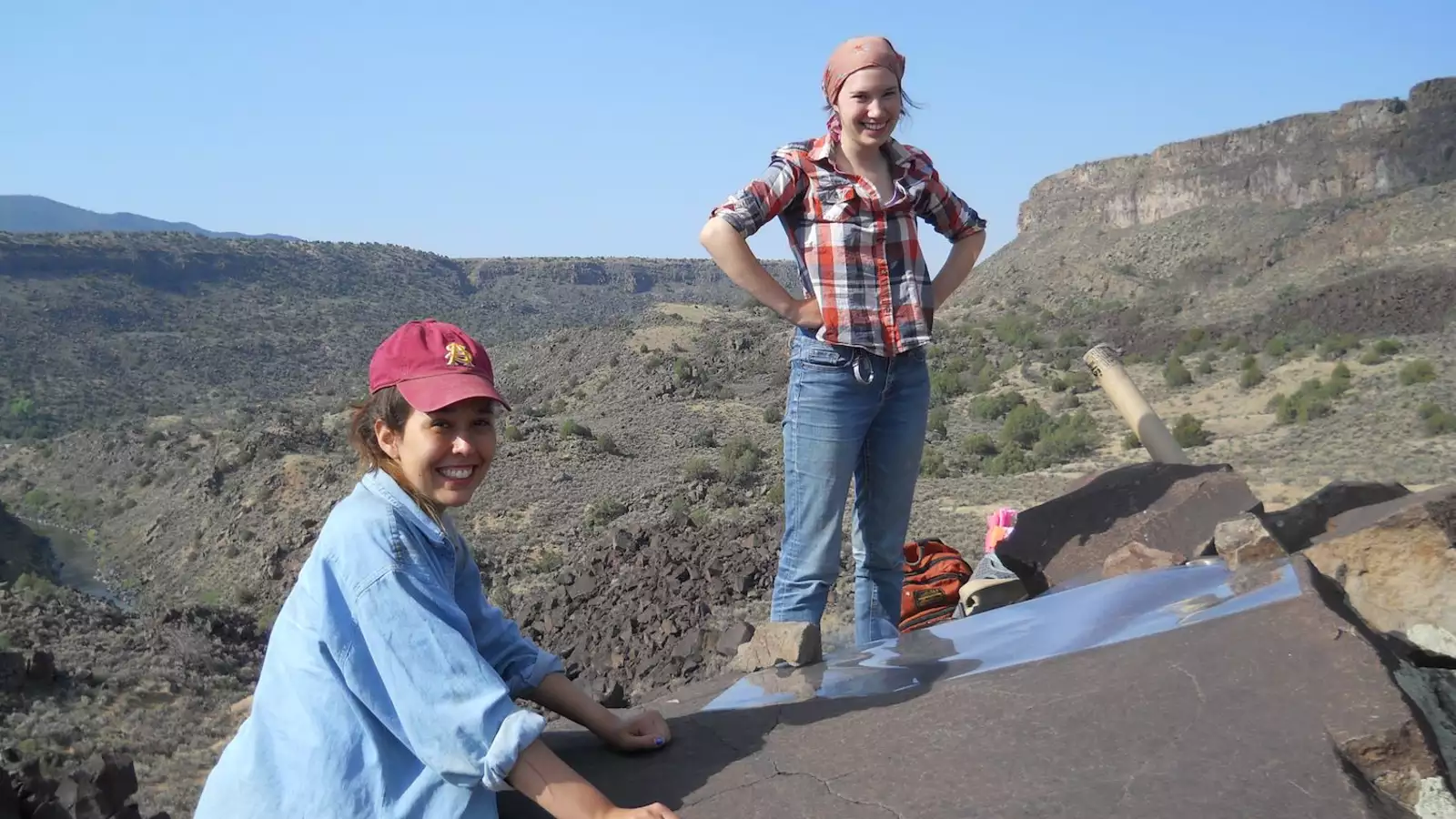 The 2022 Field Season
Barnard College, in partnership with Picuris Pueblo, will be conducting archaeological research in northern New Mexico from July 1-31, 2022. Funded by a grant from the National Science Foundation, this collaborative project has been designed to support the ongoing efforts of the Picuris community (1) to establish the extent of their ancestor's material presence, (2) to gather data relevant to the tribe's struggle to reclaim lost land and water resources, and (3) to educate the wider public of the remarkable history of the Picuris nation. During the 2022 field season, eight undergraduate field crew positions are available.  If you are interested in joining the research team, please complete an application at: .
Dates: July 1 to July 31, 2022
8 volunteer positions for Barnard/Columbia undergraduates
Preference given to archaeology majors, as well as to Indigenous and Hispano students, regardless of their major.
No cost beyond travel to/from Albuquerque International Airport. 
Project Director:
Dr. Severin Fowles (Anthropology and American Studies, Barnard College)
Research Collaborators (co-PIs):
Richard Mermejo (Former Governor and War Chief, Picuris Pueblo)
Dr. Michael Adler (Anthropology, Southern Methodist University)
Dr. Lindsay Montgomery (Anthropology, University of Arizona... and Barnard Alum '08!)
During the 2022 summer field season, our research will examine the past six hundred years of inter-cultural relations in the mountain valleys of the Rio Embudo watershed, the traditional homeland of Picuris Pueblo and, since the early 18th century, of many rural Hispano communities. Working in formal partnership with Picuris Pueblo and through a network of established relations with local Hispano families, students will have the rare opportunity to participate in research that marries academic inquiry with the goals and priorities of descendent communities. Our research will be conducted on Picuris tribal lands under the supervision of, and in collaboration with, tribal leaders. There, we will conduct surveys and excavations designed to document (1) the history of indigenous water use, (2) the growth of sacred relationships to the watershed through land-based ceremonies, and (3) the emergence of a regional political economy during the 15th and 16th centuries in which resident Picuris farmers exchanged corn and pottery for the bison meat and hides obtained by migratory Apache groups who increasingly entered the region from the Southern Plains. 
Where and When:
The field program is based in the midst of the beautiful and historic community of Dixon in northern New Mexico, just one mile from the Rio Grande with a view of the Sangre de Cristo Mountains. Students are housed in an adobe residence in the center of the village, where they have daily access to a General Store, Library, Post Office, and Cafe. Fieldwork and field trips during the course provide an opportunity to explore many historically significant sites throughout northern New Mexico. Participants should arrive at the Albuquerque International Airport before 2:30 pm on July 1 and depart after 11 am on July 31.
Eligibility:
An interest in the past and its relevance to the present is the only prerequisite. No prior experience in archaeology or anthropology is necessary, but preference is given to Archaeology majors at Barnard College and Columbia University, as well as to Indigenous and Latinx students, regardless of their majors.
Expenses:
Crew members are responsible for covering their airfare to and from Albuquerque International Airport.
Crew members are also responsible for purchasing in advance and bringing into the field their own hiking boots, sleeping bag, pillow, day pack, water bottles, and any other personal gear.
All basic food and lodging expenses during the field season will be covered by the project. During free days, however, crew members will have the opportunity to undertake local travel and purchase special meals on their own dime. (Remaining at the project house and dining without charge is always an option.)
To cover travel expenses to/from New Mexico, Barnard and Columbia students may apply for the following merit-based grants and fellowships to help cover the costs of participation: